The idea of this part of the website is to give would be restorers ideas on how to overcome common problems. Some are in the form ripple cream wave wax restoration stories,  others are simple lists of things to check and "stock faults" for certain models and manufacturers.
1 Bush 1940's octal chassis  –  fitted in just about all their radios of this time. If the radio seems deaf for no apparent reason most likely one or both of the IFT slugs have come detached from the adjusters. Hold the chassis upside down and listen for the knock as the ferrite hits the brass spindle,. To repair you will need to drill out the rivets on the IFT and re-attach using epoxy resin. If you have a DAC90A which sounds like an electric sander then most likely the speaker needs repair.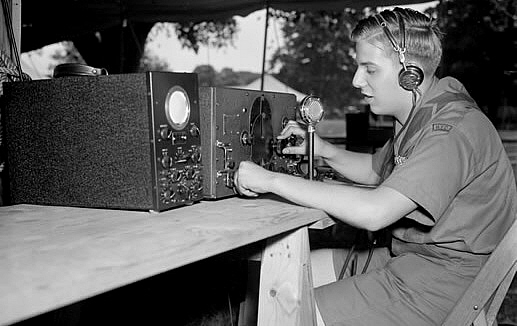 This is easy to achieve using evostick. Look at the bellows which run around the outer edge of the magnet assembly, on the voice coil side. You will see that they have detached from the magnet end causing them to rattle. Re-attach using a cocktail stick as a glue spreader. 3  Tesla radios such as the Talisman have their panel lamps in series with the valve heaters. They did not fit a shunt so if one of the bulbs blows, the heater chain opens. 4  Use Meltonian shoe polish available in many colours to put that nice finish back into your Rexene covered radio.
Leather sofa balsam is also excellent for giving your Roberts or Hacker radio that "new" look. 5  Radio knobs that will not come off even after soaking them in WD40 need a bit of heat to help. Use a hairdryer to warm them,  often the little bit of expansion gets them free. Be careful of thermoplastic trim pieces though ! 6  When fitting a new speaker cloth most new types available today are heat shrink. When the glue has dried give it a blast with the hairdryer to  tighten it up. Most likely it's a heater cathode short which means replace the valve,  not the smoothing capacitors.